Girl Friends - My Love Story
Maybe I Love You - Girlfriends
Chae Ri Na (채리나; born 1977) is a Korean singer. She is a former member of Diva and Roo'ra and released a solo album, The First Step in 2002. As of 2006 she and Yuri of Cool have formed a duo called Girl Friends.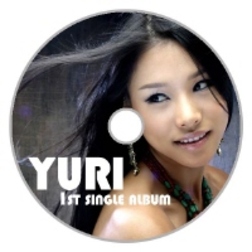 Cha Hyun-ok[yuri] (차현옥, born on December 24, 1976), commonly known by her stage name Yoo ri (유리), is a Korean pop singer. She has been involved in the Korean entertainment industry since 1994, when Cool debuted (which she is known mostly for). She is currently in the group Girl Friends with her good friend Chae Rina, promoting the single "Maybe I Love You" as of October 2006. However, both members have become notorious for their extensive use of plastic surgery in the past few years, hinted at on a recent episode of KBS's variety show Star Golden Bell.
Yuri has also received recognition for her appearances on many Korean variety shows, portraying a very cute image. Because she calls many other Korean male celebrities 오빠 (older brother), she is often teased for not acting her age (as most of the other celebrities are in their early 20s). Once the Girl Friends' promotional schedule ended, she has taken a break.